WE HAVE A FLEET OF LONG-REACH, HIGH-CAPACITY BOOM TRUCKS.
Leaders have to be innovators and at Atlas Crane we are the leaders in fair and competitive pricing.
We have a fleet of boom trucks, the smallest being a 23 ton with 92 feet of boom and a 102′ tip height. This allows us to do a wide range of jobs both small and large using the same platform.
What this means to you , the customer, is that when we show up to a job that just requires placing  a small unit over the edge of the building that's all you get charged for. If it is a 12,000 pound cooling tower surrounded by a block wall enclosure we can do that with the same crane.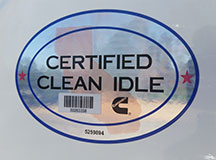 And, our entire fleet of trucks are all 2010 EPA Clean Idle Certified.
The innovative part of the equation is that we will only charge you for the size and boom requirements that you need and you will pay a flat rate travel time for jobs in the greater San Diego area. Over the course of the year this could put thousands of dollars back into your business and it alleviates problems that can occur from a dispatch stand point.
This is just one more reason we have such an outstanding on-time record, that and the fact that we never overbook our cranes or contract out our work. When you call Atlas Crane your work will be done by Atlas Crane and one of our trained, licensed and cautious operators.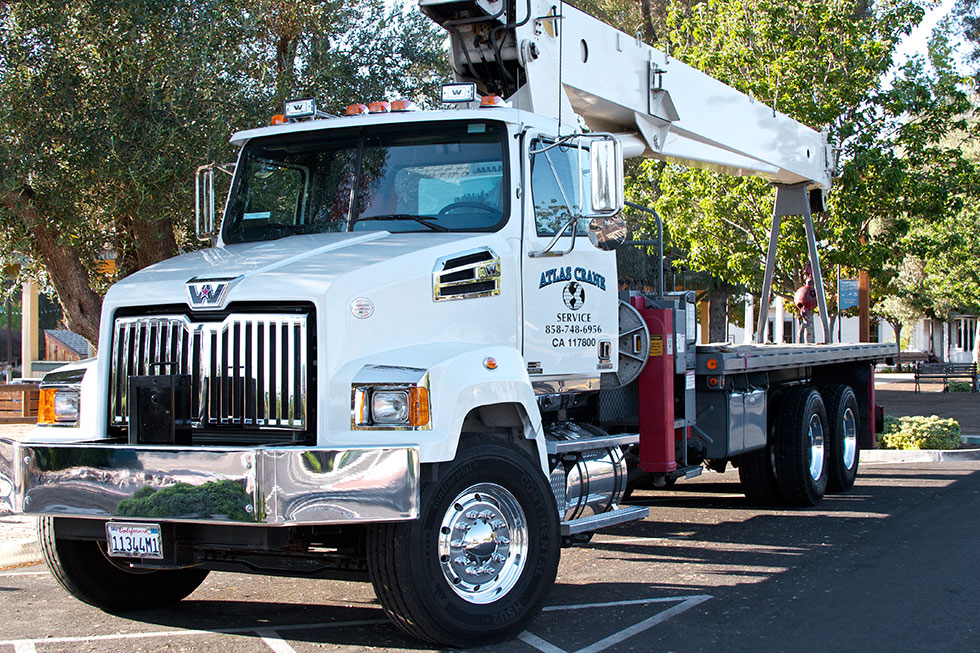 Load Chart Information
10 Ton Load Chart
18 Ton Load Chart
23 Ton Load Chart
30 Ton Load Chart